Fueling your Digital Transformation Journey with Blockchain.
Reimagine business models and drive success through digital transformation. Lambda256's Luniverse blockchain solutions are helping businesses unlock value from blockchain innovation.
Our mission
Lambda256, subsidiary of Upbit operator Dunamu, launched in May 2018 as a BaaS (Blockchain-as-a-Service) unit that offers a comprehensive portfolio of blockchain solutions that addresses various challenges of blockchain adoption. With a team of researchers who have spearheaded various open-source projects in the global market, it has launched BaaS 2.0 Luniverse, enabling secure, more convenient decentralized services for the blockchain ecosystem.
As the global industry-leading BaaS provider, Lambda256 has worked with over 2,000 corporate clients in building, deploying and managing blockchain networks at scale with Luniverse, its hallmark platform. Luniverse has helped companies unlock the value of blockchain with a set of solutions including DID, a blockchain-based identity management system, Trace™, a blockchain verification and tracking system, and Point, a blockchain-based loyalty rewards solution.
Established

2019.3

Total Transactions

118M +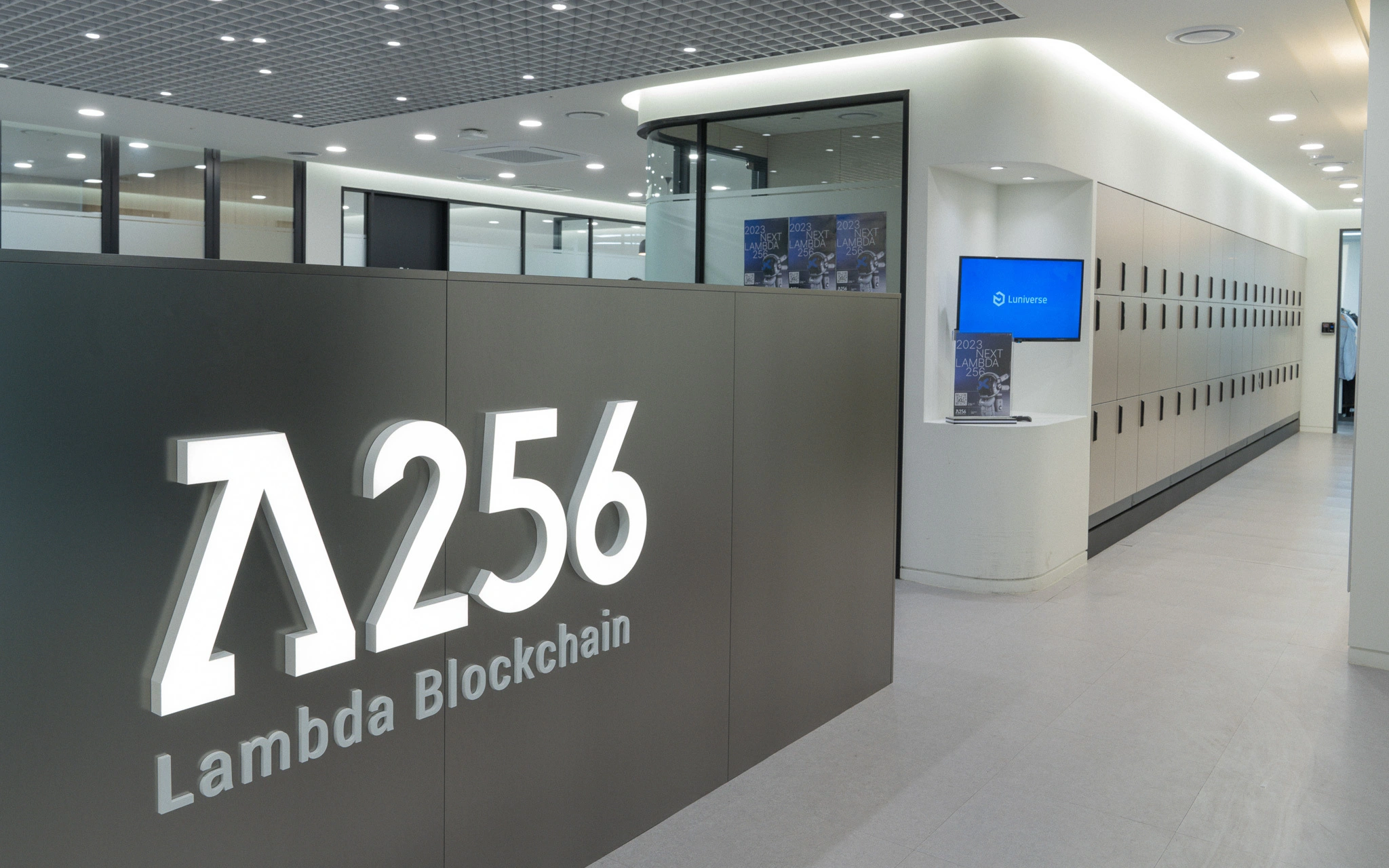 Our Experts
Fabian Park

/ CEO

Asset/Finance Management

JARVIS Asset Management COO Hyundai Asset Management VP
eBay Korea VP
30+ years of experience

Charles Chung

/ CEO

IT/SW Business Development

Levvels CTO
Kakao CTO, CBO
NAVER
20+ years of experience

Bob Yoon

/ CBO

BD/Sales Strategy

SAS Korea
Teradata
IBM
25+ years of experience

Martin Oh

/ CTO

SW Development Serial Entrepreneur

Nethru Research Institute Director
Etherstudy Founding member
20+ years of experience

Daniel Jo

/ CFO/CCDO

Corporate Business/Finance

EXEM
PwC
Kakao Entertainment
20+ years of experience

Michelle Kim

/ CSO

BD/Service Strategy

CJ ENM
Samsung Electronics
NHN
20+ years of experience

Arthur Kim

/ CAO

SW Development

Specialized in Decentralized system Samsung Electronics
17+ years of experience

Jason Lee

/ CISO

Security Architect

Samsung Electronics
Ph.D in Computer Science at KAIST
18+ years of experience