Embark on your Web3 journey with the most streamlined,
scalable, and secure development platform.
Experience Our Robust Blockchain Node Service
Build your web3 service with a trustworthy development environment.
1.23B+

Blocks Mined on Luniverse Chains
Deploy, Build, Run
From PoC to production, Luniverse provides everything you need to
build and scale your Web3 business.
Why Choose Luniverse
Discover how Luniverse can enrich and reinforce your blockchain development efforts.
Industry Leading Multichain Platform
From public to private to consortium chains, you have the freedom to choose and configure the protocol that fits your business.
We cover all development environments of blockchain protocols from EVM to Non EVM.
Grow fast with high productivity
Accelerate development with a variety of Web3 tools. Monitor your services and build a stable DevOps.
Analyze your APIs for points of failure with Tx monitoring and subscribe to alerts with webhook.
Easily learn and apply to development with the developer portal.
Powerful Blockchain Data Analytics
Query and ingest on-chain data with our enhanced multichain data API. Luniverse's unique Statistics API gives you a quantitative view of your dapp's growth. Create insights with our upcoming data indexing features and market data.
Reduce the cost of building and operating Web3 services. Get free gas through the Luniverse sidechain and a gas payment service from the Deligation contract.
Accelerate Production by
10x Slash Build Time by 90%
Supercharge your web3 development by achieving production speeds 10 times faster while
reducing build time by 90% on Luniverse
Designable protocol
Build your Web3 business using our wide range of features for different business cases in both public and private chains.
Public Chains

Access and use free archive data on Ethereum, Polygon, Arbitrum, Optimism, and Aptos nodes.

Private Chains

Secure performance and development flexibility using Luniverse-based appchain, Sidechains. Deploy with a few simple clicks.

Consortium Chains

Build a robust blockchain-based governance system using consortium chains, ensuring powerful trustless collaboration with business partners.
Ready to build Web3
An all-in-one solution with over 400 useful APIs, including indexed blockchain datasets.
Data Analytics
NFT Marketplace
Token Gating
Live Asset Price
Wallet Portfolio
DeFi Transaction
Multichain Web3 Data APIs

Index blockchain data and solve problems using pre-defined Web3 data APIs with Easy understanding and quick data query.

Data Analysis with Statistics API

With the exclusive statistics API provided by Luniverse, build operational dashboards with just a few lines of code.

Web3 Pass API for NFT utilities

Empower NFTs with roles and connect them to events using the Web3 Pass API. Bridge assets and activities from Web2 to Web3.
Dev. Friendly
Boost development efficiency with a variety of features and support for your growth.
Real-time Webhooks

Set up real-time notifications for on-chain events through webhooks. Support for various events such as on-chain activities, transaction mining, and balance threshold settings.

Streaming Data

Subscribe to data through WebSocket and enhance your service. Provide real-time information about NFT trades and token movements to your customers.

Developer Portal

Accelerate development with friendly guides and API documentation. Learn easily with sample code and grow rapidly.
Luniverse Web3 Ecosystem
Luniverse Node Service
Luniverse Node Service connects to various public chains such as Ethereum, Polygon, and Aptos through a unified API, enabling easy and simple development.
Trustworthy
---
Enterprise-level reliability provided with various web3 products, advanced security, and system reliability.
Simple & Fast
---
High usability provided with streamlined functions such as web3 multichain API, Tx monitoring, debugger, etc.
Dev-Friendly
---
Cost-optimized integration provided with competitive pricing and migration support.
Blockchain Service for Enterprises (BaaS)
Enterprise-grade chain and Dedicated API services built for Businesses of all sizes.
Learn More
Blockchain - Wallet SDK for Enterprise
An in-app blockchain wallet SDK for enterprises.
Coming Soon
Ecosystem support : The Balance
The accelerating program for Luniverse ecosystem users.
Coming Soon
Other business
NFT Design studio
Branded NFT
Project planning and overall branding, NFT content with top creators from diverse areas including 2D design, 3D design, and video.
Go to Cyphrly
MMZ
A movie community platform based on NFT
A space for sharing movie stories, reviews, and projects.
Go to MMZ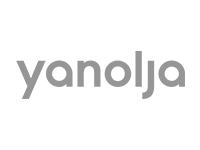 "By using the Luniverse, we were able to create a collaboration structure that creates an consortium ecosystem with our partners. We plan to continue to expand our partnership by using blockchain-based tokens as a medium to connect travel, leisure, and shopping."
Jong Yoon Kim
CEO, Yanolja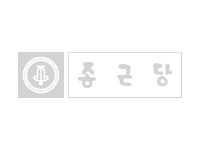 "Chong Kun Dang Group's professional healthcare content and Lambda256's strong blockchain technology have combined to create a new business model and services. An integrated reward platform 'HAU' enables consumers to provide more systematic and professional healthcare services."
Min Seok, Kim
Chong Kun Dang Holdings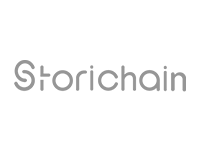 "Storichain solved the trust history data transaction issue through the Luniverse Trace, and reduced the cost of storing contribution data of copyrighted work."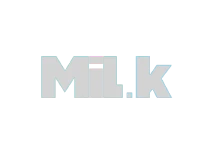 "Luniverse Chain is a scalable infrastructure that can protect users' property and investment."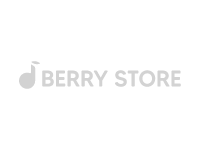 "Berry Store uses Luniverse-based blockchain technology to prevent charity fraud and embezzlement, a common issue among donor organizations, and allows users to trade coin (Berry) safely."
Junwoo Lee
CEO, Berry Store












Contact Us
Get in Touch with Us
Feel free to reach out to our dedicated team for any inquiries, suggestions, or collaboration opportunities.